Phillip Riley Awarded With ISO 9001 Certification
Phillip Riley, a leading recruitment firm specialising in renewable energy, is thrilled to announce our official attainment of the ISO 9001 certification.
This accomplishment stands as a testament to our unrelenting commitment to upholding unparalleled quality and service standards for our cherished clients.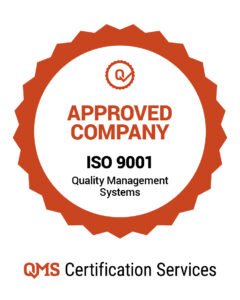 ISO 9001, a globally recognised hallmark of quality management systems, serves as a validation of our organisation's ability to consistently deliver services that align with the unique needs of our clients, all while pursuing continuous enhancement. This certification mirrors our unswerving resolve to maintain the highest levels of excellence and client satisfaction.
Following an exhaustive assessment of our quality management processes, operational procedures, and client interactions, we are honoured to have been granted the ISO 9001 certification. This accolade underscores the meticulous quality control measures embedded in every facet of our operations, guaranteeing that our clients receive tailored services that set the industry benchmark.
"Naim Rassool, General Manager: Commercial & Partnerships at Phillip Riley, expressed, "Earning the ISO 9001 certification is a pivotal accomplishment for us, as it showcases our unwavering commitment to exceeding client expectations by providing services of the highest caliber." He continued, "This achievement echoes the dedication of our entire team in upholding our core values of excellence and continuous improvement."
The ISO 9001 certification not only bolsters operational efficiency but also streamlines our processes, reaffirming our dedication to consistently delivering exceptional outcomes for our clients. By meeting the rigorous criteria of this globally acknowledged standard, Phillip Riley solidifies its standing as a trusted partner in the renewable energy industry.
About Phillip Riley: Phillip Riley are fully integrated talent acquisition specialists, providing a crucial bridge between the rapidly growing renewables industry and skilled and passionate candidates. With 13 years of unwavering commitment to the renewable energy industry, we remain steadfast in helping accelerate the energy transition.